Posted by JeansOasis on 7th Mar 2018
The revival of denim skirt has been given a chic new update. Make your appearance trendy and look cool this summer by wearing a denim maxi skirt. These skirts are designed with thin and soft material which makes it more comfortable and easy to wear. The skirt is tall and perfectly worn by the women of plus size. You can also wear this long maxi skirt in weddings or some casual outings with your friends.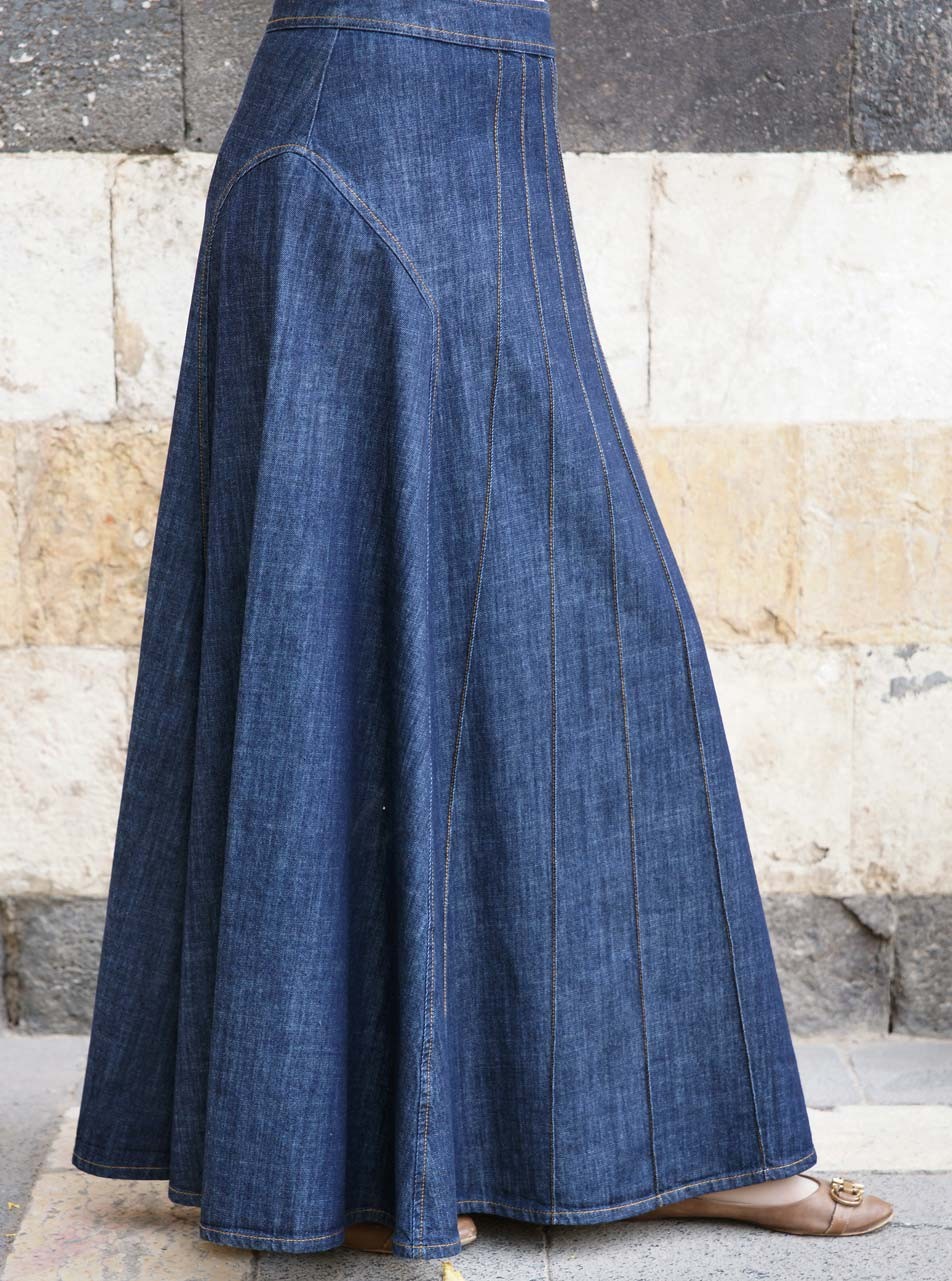 Give yourself a Trendy Look by Accessorizing your Outfit
The tall plus size maxi skirt is available in multiple styles and patterns. You can easily pair them with a stylish top, scarf and some accessories, if you want to add a little more elegance and grace to your attire. These plus size denim skirts had made an amazing comeback this season and would be a staple to your wardrobe. You can put on the classy denim skirt with a button sown shirt and pointed pumps. It highlights the narrowest part of your waist and a skinny belt will give a great finishing to your look. The choice of pattern depends on one's taste and preference. High waist denim skirt is flattering for every shape and allows you to play with how you style. The denim maxi skirt is available in almost every variation, whether it's a long sleeve button-down shirt, a shirt dress, a short sleeve top or Canadian Tuxedo.