Posted by Jeans Oasis on 15th Dec 2017
Looking for a unique collection for your wardrobe? Give your wardrobe a peculiar and trendy touch with long denim maxi skirt. Some stylish long skirts just add a bit of pop and brighten even your gloomy days. Style your classy maxi skirt with casual top, jacket and sandals. The maxi skirt is a stylish and comfortable piece to wear both while you travel and once you get to your destination.
Step Out in Style
Dress the luxurious looking maxi skirt for spring and summer weddings by pairing with a vibrantly-hued sleeveless blouse. You can wear the denim maxi skirt in various styles. End the skirt around your ankle, rather than dragging the too long skirt on the ground. You can slip your maxi above your bust line, belt around the waist and finish with a statement necklace and heels for a cocktail length style.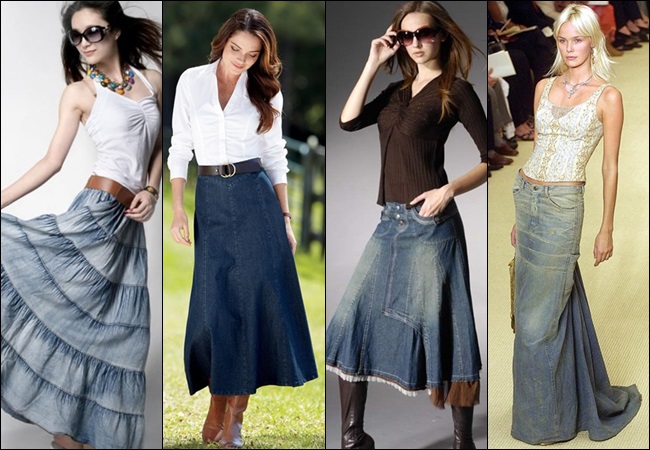 Wear with Accessories to Embellish your Look
The tall plus size maxi skirt comes in different style, patterns, colors, and trend. From a casual outing to some special occasions and parties, you can style yourself perfectly with long maxi skirt along with other accessories and classy footwear. You can drape this denim long maxi skirt according to your body shape.
Maxi Skirts with Colorful, Fun Prints
The trendy skirt is available in several fun prints which make them easy as pie to match them up with all the basics in your wardrobe. These maxi skirts are simply impeccable and can be dressed up to accompany any top to enjoy their soft stretchy comfort.