Posted by JeansOasis on 27th Dec 2017
As we already know, when it comes to fashion, everything returns even the things we didn't have in mind. After decades of wearing mini and long skirts even the ones that cover the beautiful shoes we chose, the midi skirt is back. It's hardly surprising that the current rise of the mini skirt is happening just as fashion embraces the "f" word of it all over again.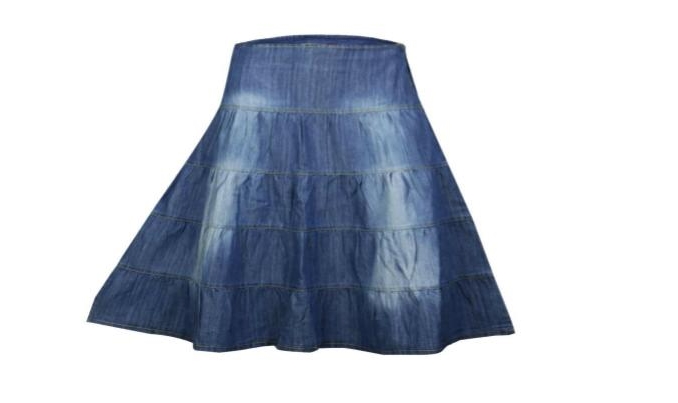 This 40's classic designed part of Christian Dior's "New Look", which redefined the post-war women style. Then, feminist revolution caused the desertion of it, because they were looking for free expression. The idea of showing lots of skin became a symbol of autonomy and independence.
The Increasing Demand of Skirts
Who would've thought that in 2014 these skirts were going to give us something to talk about? They were levied in street-style and runways. In today's era, women are more self-reliant than
ever. When you put on a midi skirt and go wherever you want, it just makes you feel very confident and stylish. over the years, the concept of wearing and flaunting midi skirts has been developed altogether, and this positive change has been accepted worldwide as they are perfect from formal events to unique urbane looks.
Now, women can lean into the western trend with an ultra-flattering denim midi skirt. Midi skirts are characterized by their length, which can reach anywhere from just below the knee to mid-calf.
Around the year 2011, women had already raised their image, feeling confident with any type of clothes. This is the exact year that midi skirts reappeared. At present, skirts are in the fashion because these include modish and adaptable features. They can be classy or casual that can be worn by women anywhere.
Why do Skirts Drive Us Crazy?
The versatility of the skirts is what attracts us. They are delightful, feminine and versatile that gives women a feeling of ease. We can combine them with high heels, boots, ballerinas and even, sneakers. Their length varies between below the knee and over the ankle. Also, we have the option of wearing them all year round, because they can be found in multiple fabrics such as leather, denim, lace, silk, taffeta, satin, chiffon, and lots of others.